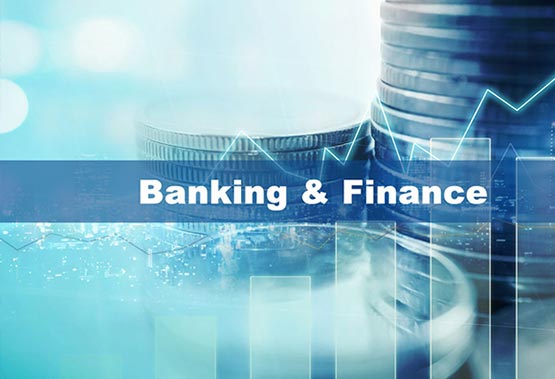 India's banking sector is sufficiently capitalized, well-regulated and offers a huge growth opportunities.

It has recently witnessed the roll out of innovative banking models like payments and small finance banks. The Reserve Bank of India (RBI) has granted in-principle approval to 11 payments banks and 10 small finance banks recently.

RBI's Vision document specifically mentions a "less-cash" society. The United Payments Interface (UPI) system is another page of the book. UPI allows users to make payments directly through their smartphones, without having to key in their card details or any password.

India is the 15th largest insurance market in the world and has the potential to grow exponentially in the coming years. The industry consists of 24 life insurance and 29 are non-life insurers.
The entire BFSI sector going through the digital transformation and bringing up innovative products & new ways of marketing & customer service.

This huge, diverse sector provides ample opportunities for recruiting skilled, technical professionals to deliver the goods. Professionals are increasingly required in sectors such as:
Retail Banking.
Corporate Banking
Investment Banking
Mutual Funds
Stock Broking Entities
Venture Capital Firms
Private Equity Firms
General Insurance
Life Insurance
Our industry expertise, proactive approach, and long term association with leading companies position us as the recruiter of choice.
Quote :"As a banker, when I sleep at night, I worry about whether I'll have a bank next morning, or will there be an Ali Bank or a Flipkart bank or some other bank doing what we do." Mr. Uday Kotak, Executive Vice Chairman and Managing Director of Kotak Mahindra Bank